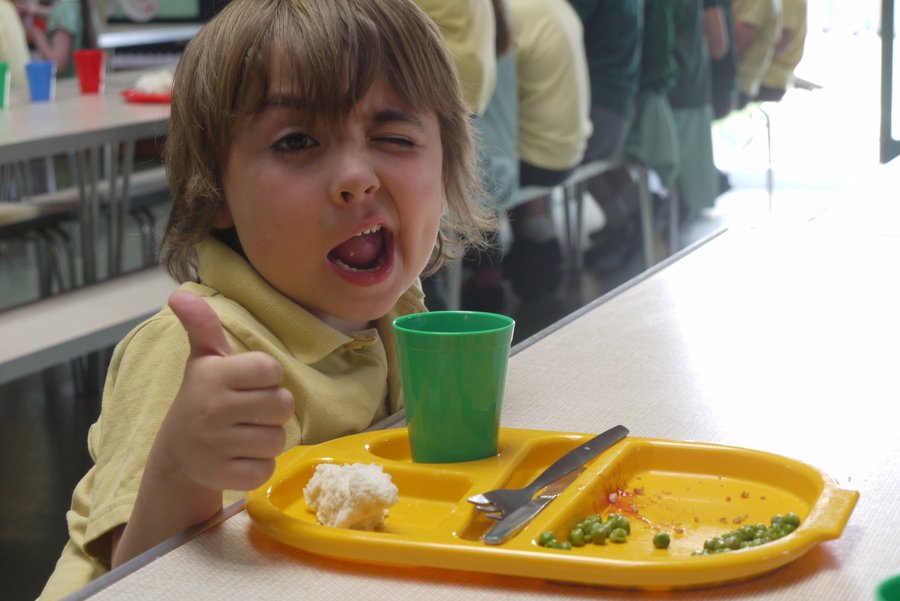 Nourishing school lunches are cooked on site by a team of staff employed By Edwards & Ward Limited. A menu is sent each season (usually October and April), and children may buy a lunch as little or as often as they wish. The cost of lunch is £2.10 per day. All food is sourced locally and cooked freshly on site.
The Menu may change to meet local preferences.
The current menu is available here. Puddings are subject to change.
Special Diets
Edwards and Ward are committed to provide meals for children needing special diets for medical and cultural reasons, where possible. Please let us know if your child requires a special diet.
Universal Infant Free School Meals
The universal infant free school meals policy, launched in September 2014, entitles every child in Reception, Year 1 and Year 2 to a free lunch at school every day.
If you are not yet taking up this offer - or indeed if your child is in Years 3 - 6 and not having school lunches, you may be interested in reading this article from The Independent School Food Plan
Lunch Orders
Please ensure that your child's order for the relevant week is sent to the school office on the previous Monday, i.e the order form for w/c 16th March is with the office by 9th March. This enables adequate planning and purchasing of ingredients. The order forms are sent home on a Thursday or orders can be placed online via ParentPay.
Lunch Payments
Lunch payments should be made online via ParentPay. If paying in cash or by cheque, please ensure money is also sent to school in an envelope, on a Monday only, clearly marked with your child's name. Dinner money cheques should be made payable to OCC, and kept separate from other school money.
Packed Lunches
If you provide your children with packed lunches, please ensure that the lunches are healthy – no sweets or fizzy drinks please. We are a nut free school so please do not include any nuts or products containing nuts in your child's lunch box.